Absence and Presence:
A Printmaking Response to the Bombing of Al-Mutanabbi Street
The Al Mutanabbi Street print project, Absence and Presence, turns to printmakers to further the rallying call first made to letterpress broadside artists and then to book artists. San Francisco Poet and Bookseller Beau Beausoleil initiated these projects to support the people of Al Mutanabbi Street in Baghdad, where a car bomb tore through this ancient booksellers street. Each form that the project has taken has allowed the strengths of different media to express the human connections among those who value culture from around the globe.
Art Hazelwood is one of several organizers, responsible for inviting printmakers to participate in this worldwide touring exhibition. The first venue for the show was the San Francisco Center for the Book, December 2014. Fifty artists participated, of the planned 260 that have been acked to participate.
New World Border
Artists Respond to the US/Mexico Border Wall
A Traveling show
http://newworldborder.tumblr.com/
The wall, now being constructed across the length of the US/Mexico border is like a knife cutting off neighbors, wildlife, indigenous people, and families. The wall is inflaming hatred and contributing to an atmosphere of vigilantism and oppression. While the US walls itself off from the world in the name of "security" what is it sacrificing? A group of artists respond to the wall with imagery from a variety of viewpoints. This touring exhibition began at La Peña Cultural Center from March 3 – April 30, 2011 and is traveling nationwide.

Exhibit organizers:
Francisco Dominguez, Art Hazelwood, Doug Minkler

The artists includes:
Scott Anderson, AD Avila, Christopher Beer, Kilil Bendeb, Francisco Dominguez, Emory Douglas, Flor de Autodeterminación, Juan Fuentes, Ronnie Goodman, Art Hazelwood, Nancy Hom, Frances Jetter, Frank LaPena, Fernando Marti, Doug Minkler, Claude Moller, Malaquias Montoya, Nicholas Naughton, Mokhtar Paki, Patrick Piazza, Manuel Fernando Rios, Calixto Robles, Favianna Rodriguez, Jos Sances, Leon Sun, David Tomb & Luis M. Contreras, Mark Vallen, Imin Yeh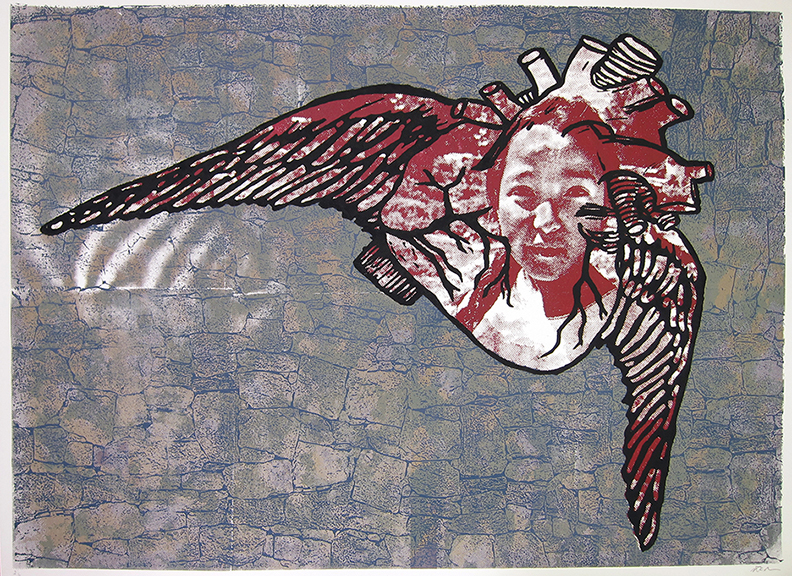 Art of Democracy
In 2006 after the mid-term elections Stephen Fredericks of New York and Art Hazelwood of San Francisco set out to encourage artists and arts organizations around the country to create art, make posters and organize exhibitions on politics. The idea was simply to activate the arts community, to promote political art and to increase the voice of artists in the lead up to the 2008 Presidential election. In the end more than fifty shows around the country pariticipated and artists made more than forty posters distributed widely, all in the few months before the election.

Article by Mark Vallen about the exhibition Art of Democracy War & Empire, in Foreign Policy in Focus
www.artofdemocracy.org