Artist: Artist Books & Portfolios
Artist Books & Portfolios | Prints | Political Posters | Painting | Exhibitions
---
A decent into Hades in the form of an eight foot tall accordion book.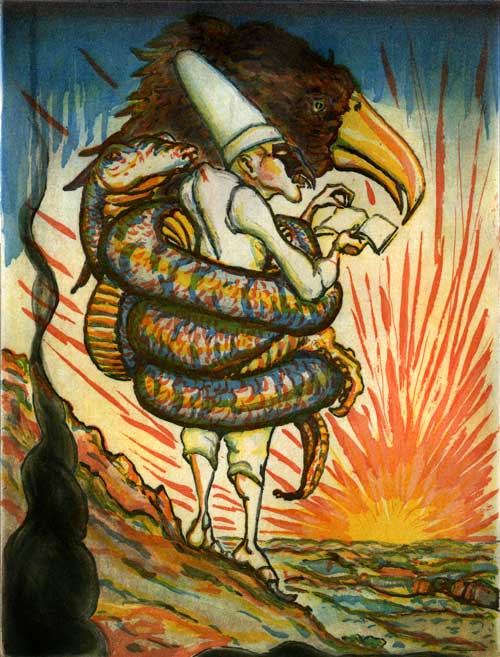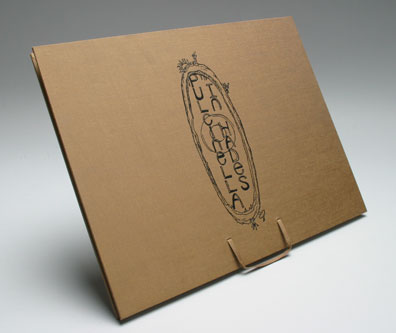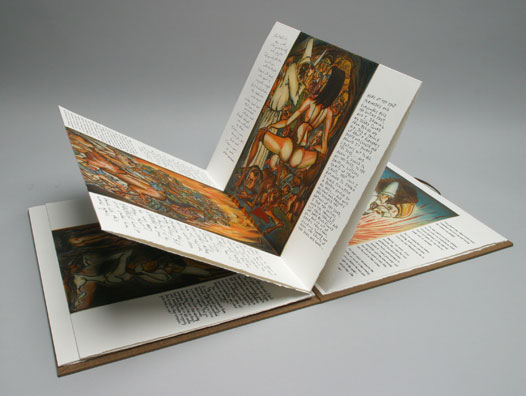 View the entire book

Pulcinella in Hades contains marginalia texts by historical authors, written in longhand by 17 contributors.

For more Details about the series go here.
---
Three artist books by Art Hazelwood published by Eastside Editions 2001 - 2007

Gargantua in the Vineyard, 2001, etching and linocut accordion fold book printed on abaca paper

Journeys to the Moon and Sun, 2004, etching, linocut and letterpress book and folio. Cyrano de Bergerac text translated by Timothy Hampton.

Pucinella in Hades, 2007, etching and letter press book with marginalia text.
---