Instigator:

Homeless Rights | Great Tortilla Conspiracy | San Francisco Poster Syndicate
San Francisco Poster Syndicate
---
San Francisco Poster Syndicate grew out of the crisis around higher education– student debt, and the abuse of adjunct faculty in higher education. We branched out to other movements; the struggle for a living wage for fast food workers; protection of homeless people from discriminatory laws; the death penalty in Pakistan. We are a loose, evolving group of artists, activists, and union organizers, many associated with the San Francisco Art Institute.

SFPS creates posters and prints them live at actions, and events, makes work for allies in political struggle, hands out posters for free at protests, offers a spirit of generosity in the act of giving away something for free, and tries to make political action more enjoyable. Many of the posters I have created can be found in the posters section of this site. We also have worked on murals.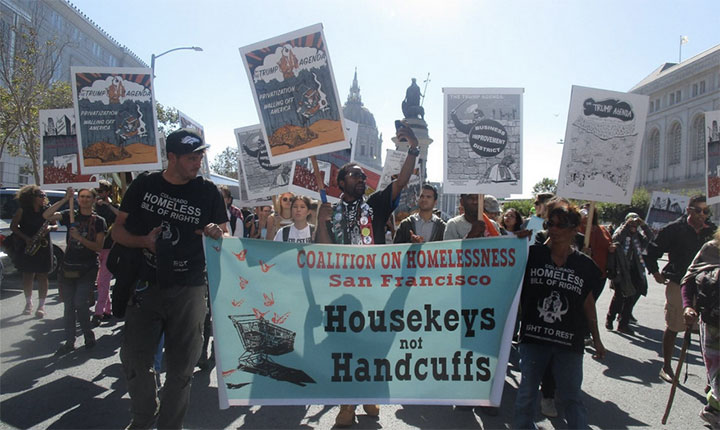 WRAP
protest against Trump Budget cuts to HUD. Poster Syndicate placards, 2017
---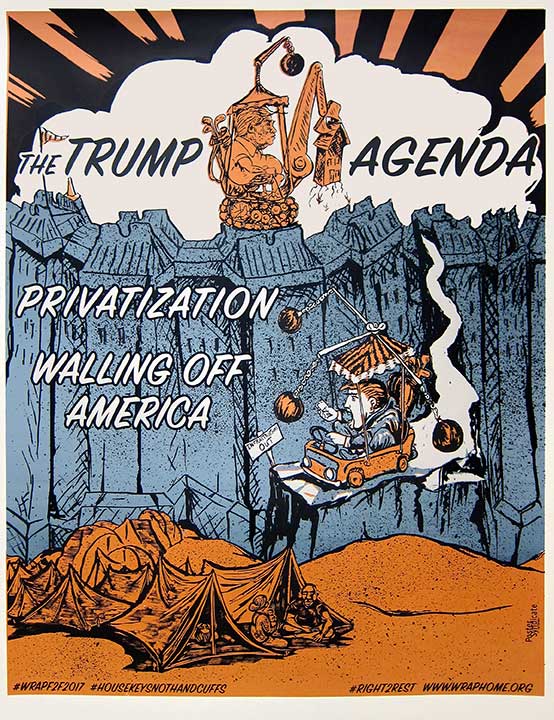 ---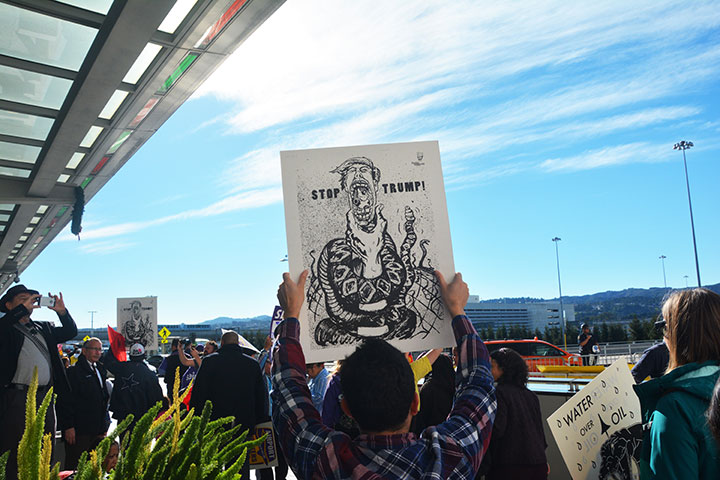 SEIU organized a Protest at SFO shortly after the election of the Orange One. November 2016.
---
City College of San Francisco goes one strike (May 2016) with support from SFPS posters. Soggy in the rain.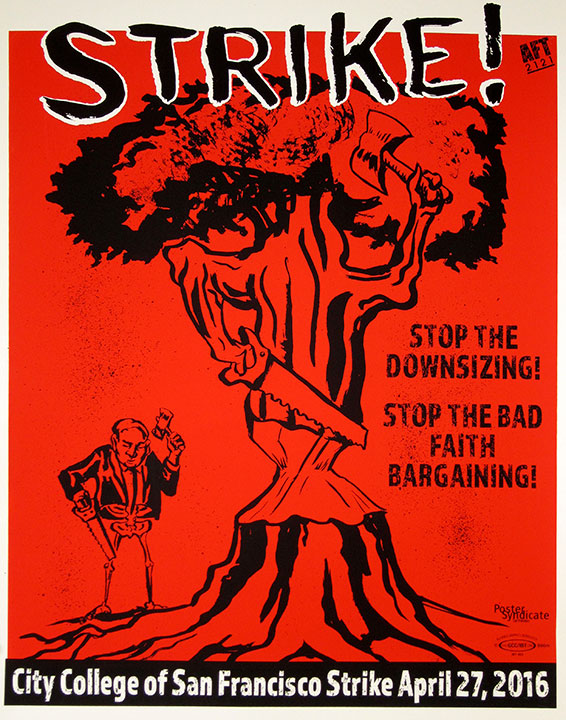 ---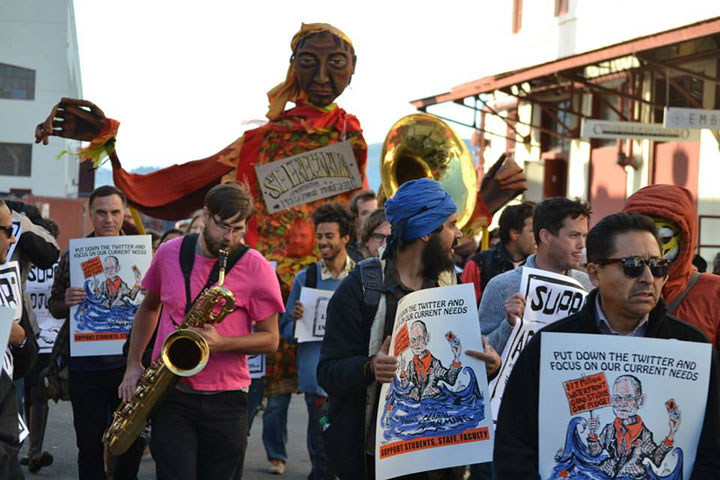 SFPS provided many posters for the Adjunct protest at the San FranciscoArt Institute Gala at Fort Mason.
Faculty and their allies protested the school's unwillingness to offer realistic job security to adjunct faculty. 2015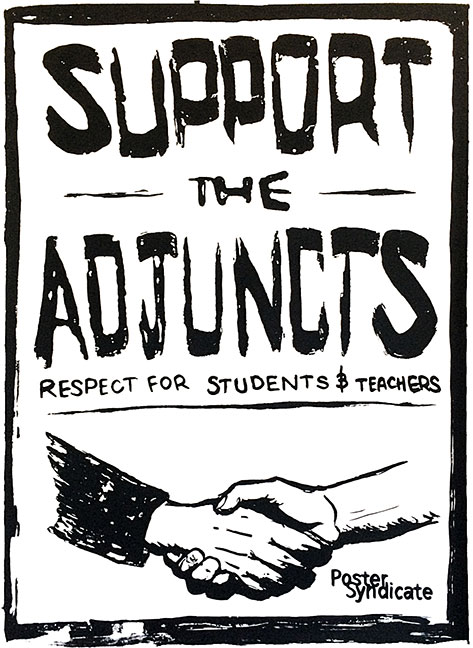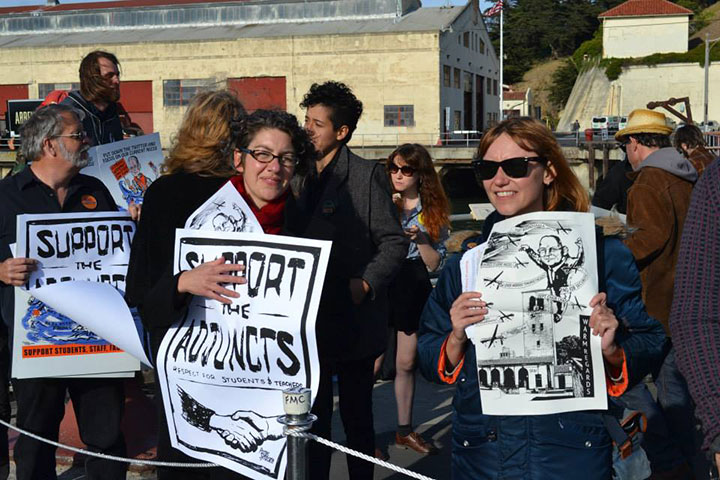 Adjunct Faculty clutching SFPS posters
---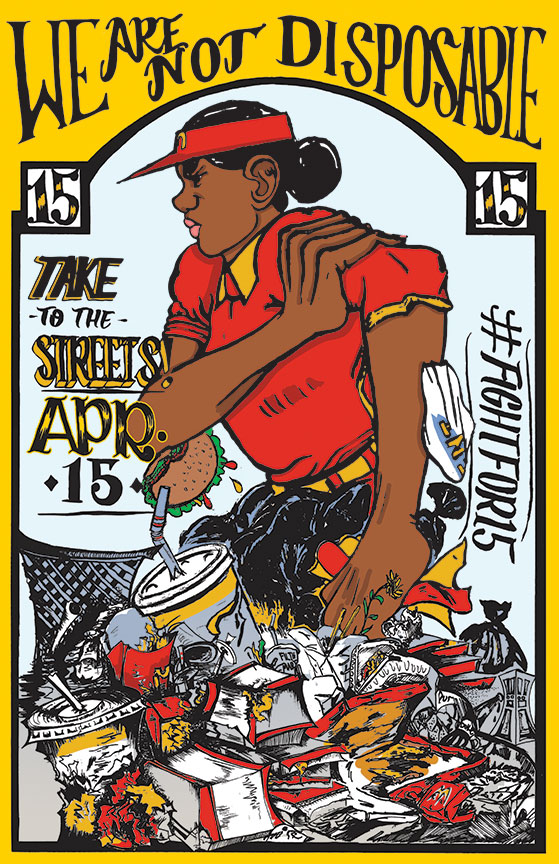 SFPS poster for the
Fight for Fifteen
day of action April 15, 2015
---