Instigator:

Homeless Rights | Great Tortilla Conspiracy | San Francisco Poster Syndicate
Homeless Rights
Since 1994 Hazelwood has been working with homeless rights groups. He's made artwork for the street publications, Street Sheet and Street Spirit, and various artwork for the Western Regional Advocacy Project, Hospitality House, and the Community Housing Project. He also organizes poster campaigns, and exhibitons. In 2017 the Coalition on Homelessness honored him the Artwork as Revolution Award.
Street Roots, Portland, OR, Interviewed Art Hazelwood about his art and work on homeless issues.
Pressing the issue: Art Hazelwood's imagery and action on the homeless front
by Emily Green | 2 Dec 2014
---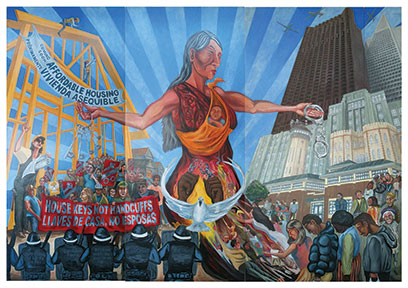 2016 mural in Clarion Alley
, San Francisco. A collaboration with
San Francisco Print Collective and Michelle Williams for WRAP
---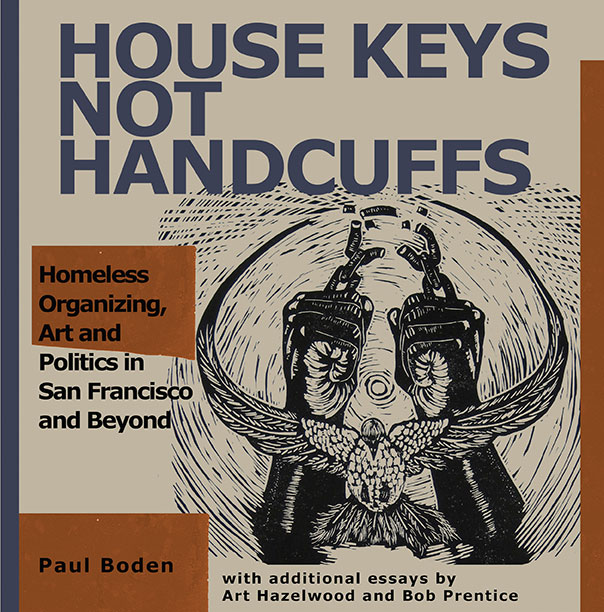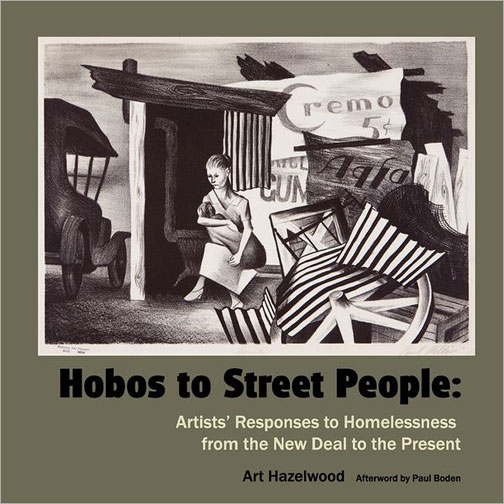 Two books on art and homelessness,
House Keys Not Handcuffs
and
Hobos to Street People
---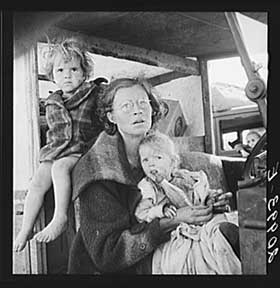 |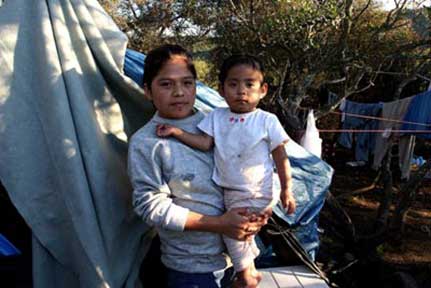 Dorothea Lange, 1939 | David Bacon, 2005
Touring exhibition
Hobos to Street People:
Artists' Responses to Homelessness from the New Deal to the Present
You can view the entire traveling show and see details at the website of WRAP
---
Arnett Watson Apartment Mural
Jos Sances and Art Hazelwood created a 10 x 19' ceramic tile mural at the Arnett Watson apartments in San Francisco.
Arnett was an activist with the Coalition on Homelessness.
See more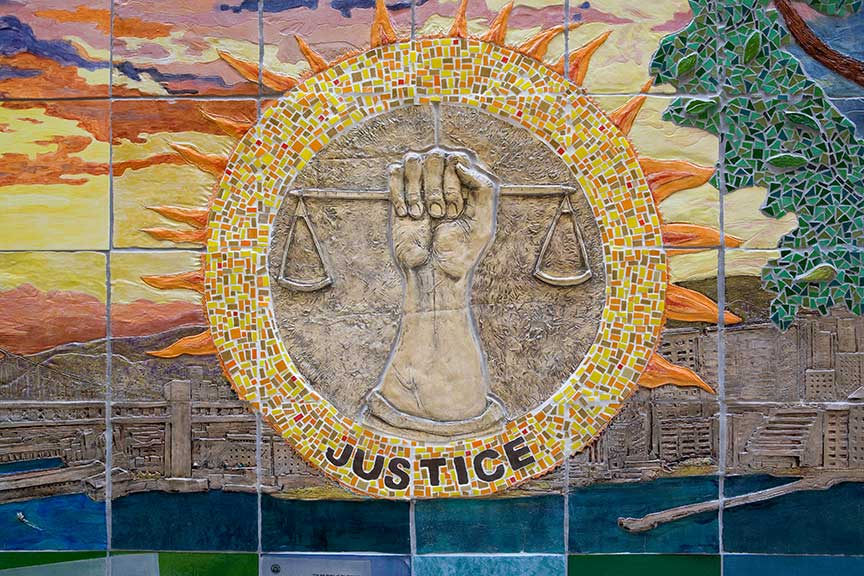 ---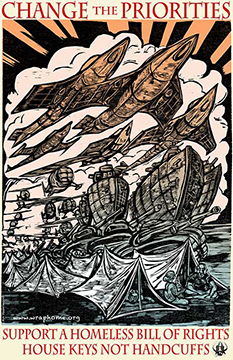 WRAP is a coalition of western US social justice-based homelessness organizations. www.wraphome.org
Hazelwood is Minister of Culture of WRAP
---